Neighborhood Amenities
Quick and easy access to anywhere in Boston with the Orange Line's Assembly Station just a block away
Beautiful 6-acre park along the Mystic River
Assembly Line Park, which is under construction, and The Point offer an outdoor living room of sorts to relax, connect and enjoy
Yearlong free events and programs include weekend yoga and live music

Pet friendly, all the way down to the paw-friendly snow melt
Locally loved & nationally known – shop, eat, and play - with so much more on the way
Resident Perks Program offers exclusive sales and promotions
Garage parking
Neighborhood Amenities
Beautiful 6-acre park along the Mystic River
Assembly Line Park, which is under construction, and The Point offer an outdoor living room of sorts to relax, connect and enjoy.
Yearlong events and programs include free weekend yoga and live music
Pet-friendly, all the way down to the paw-friendly snow melt

Locally loved & nationally known – shop, eat, and play - with so much more on the way
Resident Perks Program offers exclusive sales and promotions
Quick and easy access to anywhere in Boston with the Orange Line's Assembly Station just a block away
Garage parking
Community Assembled
Federal Realty is proud to be part of The City of Somerville and glad to be your neighbor!
In 2005, Federal Realty arrived in Somerville with a mission to build a neighborhood that would intertwine both the past and present while respecting the unique vision, goals and history of the City of Somerville. With this unified objective Federal Realty began construction on Assembly Row in 2012.
Today, Federal Realty, in partnership with the City of Somerville, has created a dynamic neighborhood that will be here for decades to come and will continue to add to the economic success of Somerville and its residents.
Our future is your future. Together we are the heartbeat of this new neighborhood and together we will see it grow, as a shining example of what can be accomplished when we work together, figure it out together and look to the future - together.
Be a part of this neighborhood and get details about upcoming events and programming at Assembly Row by clicking here.


Federal Realty Investment Trust took on a challenge that others turned away from. Transforming one of the state's largest brownfield sites and revitalizing it into Somerville's newest neighborhood, Assembly Row. Federal Realty is investing $1.2 billion in private funding for the opportunity to be the first to construct a piece of the exciting future the Somerville community had envisioned through SomerVision.


Making Somerville one of the most walkable, bikeable and accessible cities in America takes a true public private partnership. Federal Realty aspired to make Assembly Row and Somerville easily accessible to public transit. That spirit led to the first new Orange Line MBTA stop in more than 25 years –Assembly.


Federal Realty strives to foster a resilient, local economy that is supportive of growth throughout the entire city and aligned with the values of Somervillians. To date, we have contributed $19.8 M in taxes to City of the Somerville that is utilized to advance the goals of the community.


Development of office space at Assembly Row was vital to Federal Realty's vision of creating a hub for businesses to relocate and continue to innovate within Somerville's City lines. We also believe that everyone should benefit from a well-balanced quality of life and less Somervillians should have to leave Somerville to go to work every day. Today we have companies coming from near and far to be a part of our City. We are happy we could do our part to build the first LEED Gold speculative office building in Somerville.


Community is at the core of Federal Realty's mission at Assembly Row. Through both financial support and volunteer efforts, Federal Realty continues to partner with local organizations that serve tens of thousands of Somerville residents every year. Since 2005, Federal Realty has worked with, partnered and committed to over 100 local organizations. Our community's success is our success.


Federal Realty has made local hiring a priority to guarantee a resilient economy in Somerville. By hosting bi-annual community hiring fairs and partnerships with organizations like Somerville Community Corporation's First Source Jobs program, today 1 in every 4 jobs at Assembly Row are held by Somerville residents.


With consistent vision and investment by Federal Realty, approximately 1,200 union labor jobs have helped build the foundation of our continuously growing neighborhood.


In order to secure a sustainable future for our community, Federal Realty continues to donate to The City of Somerville's Summer Youth Jobs Program over (10) years, investing in hundreds of youth jobs for Somerville residents.


It was paramount to create an actual neighborhood. Federal Realty focused on the natural landscapes that had long been ignored. Revitalizing the 6-acre riverfront park serves families, residents and visitors and constructing the biking and walking path along the Mystic River and under Rte. 28 allows families and visitors of all ages to be interlaced to Somerville's neighborhoods, like Ten Hills, and our neighboring cities.


Federal Realty envisioned a place for our City to come together. This celebration of open space comes alive with music and entertainment in the Baxter Park amphitheater, to gathering for a fun-filled day at RiverFest or enjoying a film on the grass – it is a creative center and outlet for all of Somerville and beyond.


We believe in not forgetting our past as we look forward to the future. Federal Realty preserved the historic steel trusses of the Assembly Plant, and intertwined symbols of our history into the new, distinctive urban design that Assembly Row is today.


A unified vision to reintroduce the Mystic waterfront, unfold a brand new neighborhood and have the chance to become your neighbor has become a reality at Assembly Row. And for that we are truly grateful.
Employee Spotlight
Peyton Fletcher, LEGOLAND® Discovery Center Boston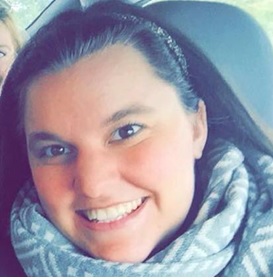 Q: Where are you from? (Originally and now).
A:  Originally from Manchester, NH. Currently, living in Somerville, MA
Q: What is the best thing about working at / with Assembly Row?
A:  I love that when the weather gets warm my coworkers and I can go eat our lunches at Baxter Park.
Q: What do you think is the most unique thing about Somerville?
A: Somerville is very different than where I grew up. You never know who you will meet when you leave your apartment. Everyone has a very different story from one another and I think its great getting to meet a lot of people you wouldn't otherwise know.
Q: Favorite experience / event at Assembly Row?
A: Slumbrew! It is a great place to go after work or on the weekends. I actually just joined the bocce league that will be there this spring!
Q: Any fun facts?
A: This week I finished building the Pirates of the Caribbean set that will be displayed in our retail shop. Which I am very excited about because I am the worst builder and finally finished something.
Testimonials
"It never would have happened without our community, and the partnership with FRIT. Assembly Row will do so much to improve our quality of life and greater access to the Mystic River, a place you can live, work, shop, play and a neighborhood that is still so Somerville".- Mayor Joseph Curtatone,
Faces of Assembly Row Series
"This is the poster child for what we should be doing across the Commonwealth."
- Jay Gonzalez,
Secretary of Administration and Finance for Governor Deval Patrick.
"I've never seen anything in the retail development anywhere in New England that even compares to this. When all of the Assembly Row project is completed, people are going to realize that it really is a city within a city."
- Anthony Radzikowski,
Owner of Ernesto's Pizza,
Eater Boston
"The atmosphere it adds to Somerville is a tremendous change of pace that we needed in that part of the city! Our community is constantly improving and Assembly Row is a perfect example of how well as far as improvements go."
-Mitchell Bowe, Facebook
"I think we know why Somerville loves you Assembly Row. You have revitalized an area that was unsafe and unused. You transformed our waterfront, and made it a safe, friendly and fun place that embraces the community. My favorite part of Assembly? Community events, close eating, shopping and beautiful space. Thank you!"
-Danielle Bucknam, Facebook